Member, Board of Directors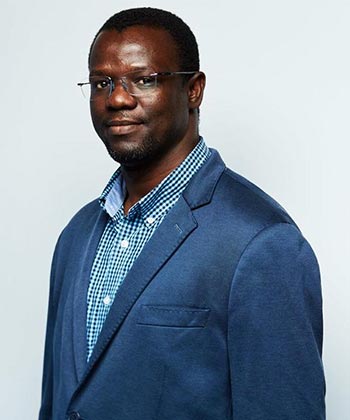 Tamba is an experienced and versatile business executive, serial entrepreneur, business owner, experienced-led Technology and Data Architect with more than 20 years experience. He is committed to helping design, build and run digital experiences that make peoples' lives better, more productive and more meaningful. He has In-depth expertise using agile and experience working with global multicultural teams across Asia, Africa, North America, South America, and Europe. Tamba advocate, promote, and sponsor civic technology initiatives that focus on reducing corruption, improving accountability, and transparency in Sierra Leone and Africa. He founded TpESTATE Developers (2020, Sierra Leone), TpISENT (2018, New York), Fambul Tik (2019, Sierra Leone), T4D Corporation (2016, Washington D.C.), Weex Exchange (2014, The UK), Internet Programming Solutions (2014, New York), O3B Consulting (2014, New York), Lam-Tech Foundation (2009, new York), SaloneTech Business Solutions (2008, New York), and, Lam-Tech Consulting Enterprises (2001, Sierra Leone).
In 2018, One of Tamba's companies, Lam-Tech Consulting Enterprises, now TpISENT (SL) Limited planned, designed, build, author and published an "open election data platform" – (https://electiondata.io) on the web. An open-source platform to facilitate free, fair, safe, secure and transparent elections. The platform enables data collection, data aggregation, data visualization, and data sharing of election results, candidate profiles, boundary delimitations, polling stations, voter registration centres, political party information, electoral news articles, electoral education materials and political violence incident reports in accordance with global open election data principles.
Tamba is currently a Senior Technology Architect for Accenture, one of the big five global management consulting firms. He is also a part-time Doctoral student at Pace University in New York, where he is researching "How a software framework's architecture can affect the end-user performance of applications built using such a framework".  He obtained his Master's degree in Technology Management, Information Management & Telecommunications from New York University (NYU), Bachelor's Degree in Information Technology, Telecommunications and Network Security from New York Institute of Technology (NYIT), and an Associate Degree in Industrial Electronics and computer networking from TCI College of Technology